Ifach Golf Day
A Golf Day at the Ifach Golf Club in Moraira recently took place to raise funds.

The Mixed Texas Scramble was well attended by Ifach members and guests, who all enjoyed their round of golf on a hot and sunny day.

After the round of golf and a buffet lunch Guardian Angels organiser, Carole Barnerias, presented the prizes for the first three teams and also for nearest the tee. She also thanked everyone for attending and the Ifach Golf Club for their help in hosting the event. A raffle was also held, with lovely prizes donated by local businesses, all of whom were thanked for their continued support. The event raised 342 euros for the charity.

Photo shows Guardian Angels organisers Carole Barnerias (right) and Gill Somers ( left), with Ifach Golf Club organiser Sandra Wood (centre)
Members' Free Event
Sunday 17 August
We are looking forward to our Pool Day this Sunday. It is being held at a lovely house in Benitachell. This is always a great day out for parents and children. A bouncy castle, BBQ, refreshments and lots of surprises are lined up for the day. Already we have a good number of families attending but it is not too late to inform Ann if you want to come along. You can contact Ann on 647 844 260.

FUNDRAISING EVENTS
Guardian Angels Ball at
The Republic, Denia Marina on 20th September at 7.30pm
This will be GA's inaugural ball so we are very excited about it. The Republic is renowned for its fantastic food with loads of five star reviews. The location is perfect, facing the beautiful yachts in the marina and across to Denia. We are very fortunate to have both Rob Sweeney and Strikland for the entertainment and there will be some excellent raffle prizes. The tickets are great value for money at 35€ per person for this black tie event. Don't miss out, the tickets are selling fast. Call Linda on 629 554 561.
NB if anyone would like to donate a good raffle prize please contact Linda asap, thank you.

Pick a Date in the Calendar - 3 PRIZES to be won – 150€, 100€ and 50€. You select a date in the calendar for only 5€. The calendar will be available at all our events.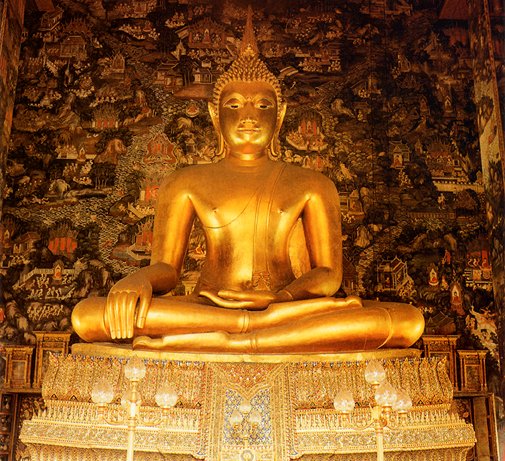 Thai themed evening at
Monsoon Thai restaurant, Javea
Thursday 6 November
This promises to be an evening of fun, fantastic food and frolicking in fancy costume! There will be musical entertainment in various guises and maybe a bit of Thai dancing, who knows what will evolve.....
Put the date in your diary, prepare your outfit and more will be revealed nearer the date.
Donations
Many thanks to Lynda Powell whose group has donated 300€ in total this year.

Thanks also to Lorna Jenkins for donating 100€ towards the cost of the Pool Party.
KEEP IN TOUCH
If you have a computer or access to the internet, you can keep in touch with what is happening in Guardian Angels on a day-to-day basis via our
website
, which contains lots of useful information and details of our supporters and service providers. It also has a regularly updated
Events section
with a
Calendar
showing our forthcoming events and a
Photo Gallery
of past events. If you would like copies of any of the photos shown, please email
vernon@guardian-angels.es
If you are a member and use Facebook, you can join our special
Facebook group
. This is a 'closed' group, for members only, so-called because you can post and comment with confidence, knowing that only those Facebook users approved by Tricia or Vernon can see this page. You can ask to join by selecting the 'join group' option on the page shown in the link above or ask to be added by a 'friend' who is already a group member.
Guardian Angels support lone parents with children living with them. Unfortunately if a single parent marries or has a live-in partner, they are no longer eligible to be members and so should inform us of their change in circumstances.
Diary of a Single Parent
Hmmm, where does one start – particularly with a brain that seems to be frying with this August heat!
I've just read a couple of previous contributions from other Guardian Angel members and found them to be hugely positive and inspiring, so I shall attempt to follow their lead.

You know just the label 'single parent' seems to conjure up a negative picture sometimes, particularly in the press, (not mentioning any names - Daily Mail!) oops! I just thought out loud! I think we should find a more appropriate description, though I personally feel like a 'one woman army' at times, facing the daily battles and protecting my territory!

My original life plan (the idealistic ones we form around our teen years) didn't include bringing two children into the world with two different fathers who would start out as doting parents and then become sadly indifferent but, hey, sometimes life takes us in directions we would never have imagined for both good and bad. As you become 'wiser' (I'm still working on that!) you realize that life is one long journey of learning and how you choose to deal with every situation that life throws at you.

I will give you an example of recent events that were very traumatic and yet through my learning and the great positive thinking workshops I attended with Tricia, I found an inner strength and a coping method that helped me tremendously.

Whilst back in the UK with my 12 year old daughter, Yas, for a very special occasion, as well as some other important life events, I got a call that my eldest daughter Asia, age 20, was in a bad way and I needed to return urgently. This coincided with Yas' father refusing to see his daughter after 2 years of no contact (he has just had a baby son) and refusing to pay over 2 months of maintenance, leaving me penniless. I was lent the money to return and spent a very difficult time visiting Asia in hospital every day for 6 days,whilst also being attacked emotionally by her father! I was at the point of emotional collapse and about to be overwhelmed by negativity and hatred towards both fathers …... but instead of focusing my energy on 2 negative figures, I instead focused on all the wonderful people offering help, support and services for free and gave daily thanks for the kind and special people who so outnumber those who are NOT! Each time I felt the darkness appearing I would affirm and give thanks ...… and oh boy what a difference it's made! Guardian Angels were hugely helpful during this difficult time and I was moved by the love we've been shown.

Life is full of difficult moments but it's how we face them that ultimately matters. I give thanks daily for my gorgeous daughters and the good people in my life.

Zoe Braganza-Jones
PMA Workshops
I recently attended the Positive Thinking workshops run by Tricia Barr. The first course was for four weeks with two refresher days over the following couple of months. I have benefited enormously from the participation and association with like minded people - hearing people share stories and achievements has been so inspiring.

For me the most important aspect has been the awareness of my own mind and inner voice - it was unsettling at first to realise how easy it was to think negative and not be grateful for everything I have. Having shared these feeling with the rest of the group, I realised I was not alone and that it was "OK" to feel this way, as I was starting my journey of awareness!

I really believe that the workshops have made me think differently - stuff I already knew but wasn't practising. The regular refreshers are also invaluable to keep you on track.

Tricia is able to share her own journey, therefore making it all relatable and possible in a relaxed friendly way.

I look forward to many more workshops in the future to keep me focused on how I should be thinking!

Sue of Javea

Thanks Sue for your feedback. The PMA workshops will resume again in September and members will be notified by email. Tricia

SLOW ME DOWN
Slow me down, Lord!
Ease the pounding of my heart by the
Quieting of my mind.
Steady my hurried pace with a vision
Of the eternal reach of time.
Give me, amidst the confusion of my day,
The calmness of the everlasting hills.
Break the stress of my nerves and muscles
With the soothing music
Of the singing streams
That live in my memory
Help me to know the magical restorative
power of sleep.
Teach me the art of taking minute vacations ...
Of slowing down to look at a flower,
to chat with a friend, to pat a dog,
To read a few lines from a good book.
Remind me each day of the fable of the hare and the tortoise,
That I may know that the race
is not always to the swift,
That there is more to life
than increase increasing its speed.
Let me look upward
Into the branches of the towering trees,
and know that they grow tall
Because they grow slowly and well.
Slow me down, Lord,
And inspire me to send my roots
into the soil Deep of life's enduring values,
That I May grow towards the stars
of my Greater destiny.
Author: Unknown
Is there a Guardian Angels member near you?
As we celebrate the 4th birthday of our organisation, it seems our growing membership has spread from its original base in Javea, Spain and we thought members would be interested to know if there were other members nearby. Here is where our members live:
Benitachell, Benissa, Benidoleig
Calpe, Denia, Jalon, Javea
Jesus Pobre, Moraira, Ondara, Pedreguer, Parcent, Sanet y Negrals, Teulada

Altea, Benidorm, Polop, Alicante, Cartagena, Murcia, Torravieja
Valencia

Ibiza, Kenya, UK
We will email every member soon to ask if they would like their name, telephone no. and email address shared with other members in the area so they can share child-minding, car journeys etc or simply meet up to chat. As always, we are very conscious of security within GA and will NOT reveal your details unless we have your permission and then only to another GA member.