And just like that, it's closings again. If you're looking for some end of season sun, this is a great time to be in Ibiza. The crowds have mellowed out, the locals are in great spirits/ready for their upcoming much-needed break, the weather is still usually good, reservations are much easier to come by, and, of course, the closing parties. We'll be out there next week for the Beat Hotel takeover and closings (eat, dance, swim, repeat); hope to see you there.

xx Taryn and Team UJ xx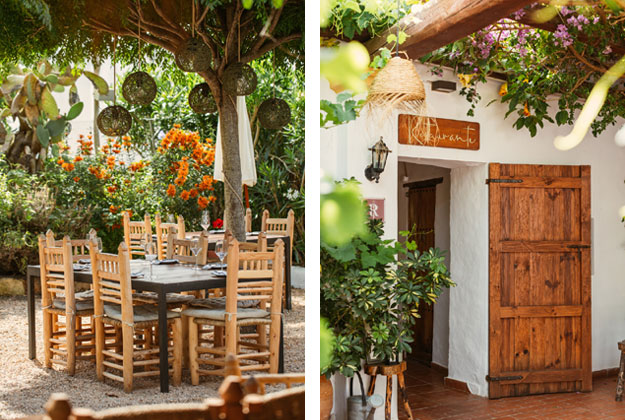 Can Mimosa
Santa Gertrudis

Set in Ibiza's growing foodie destination, Santa Gertrudis, we're hearing great things about this spot. Chef Justin Horne has created a menu that focuses on Ibiza's seasonal produce and wild foliage, with an in-house garden that supplies most of their herbs and vegetables. Highlights include a Galician chuleton that's dry-aged for up to 84 days and cooked on the asado grill, planked local sea bass, fennel bread, charred smoked pumpkins, and carob ice cream. They have a magical terrace set under fruit trees and acacia that can also be hired for events.

MORE INFO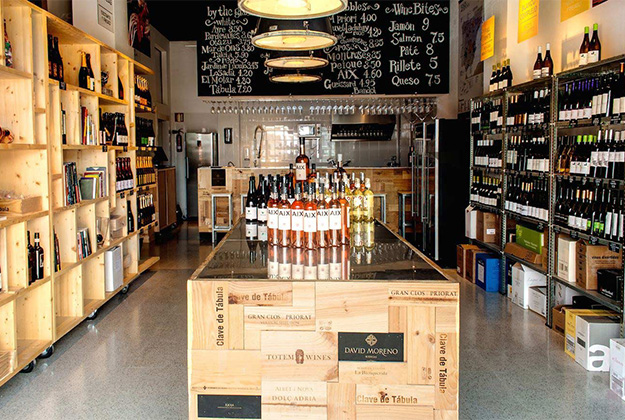 Vino&Co
Wines and sake

We love it when we learn something from someone writing in, and thanks to @brunasake, who commented on our Ibiza natural wines feature/post, Vino&Co is now on our radar. Started in 2009, Vino&Co specialises in lesser-known producers of organic, biodynamic and natural wines from Spain and Europe. They have a small tapas menu and a good sake selection, too. We hear Friday nights here (5-11pm) are popular with locals year round.

MORE INFO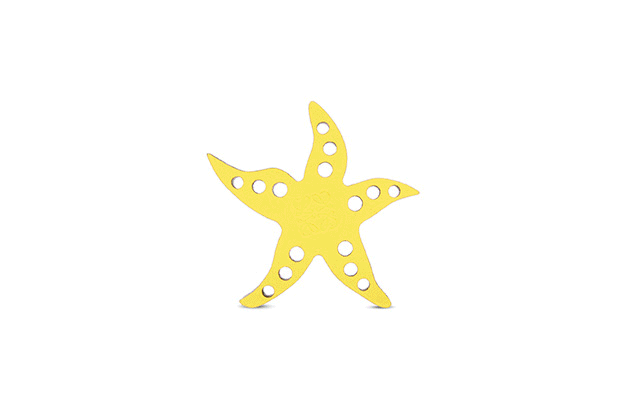 DIY Loewe Charms
Luxe up your beach bags

So, we'll start this off by saying that by the time you are done with this, you would likely have a very expensive accessory. BUT. Loewe at Selfridges, Harrods and Casa Loewe (in London) offers a customised charm service, where you can choose the pieces you want (string, gold initials, leather animal), and make a charm that means something for yourself or as a thoughtful gift.

MORE INFO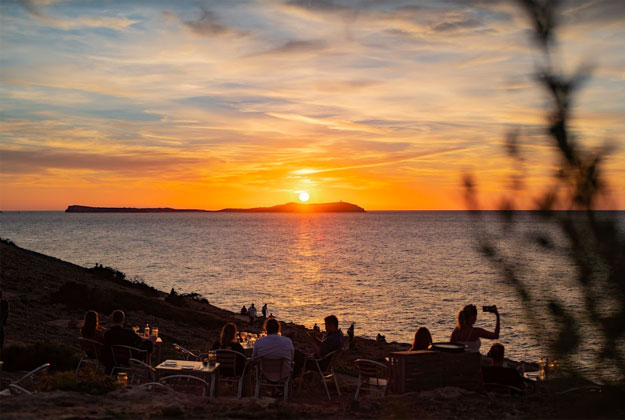 La Torre
Beat Hotel
September 26-2 October
Partner content

Starting next Monday, Beat Hotel is on the isle again, with their innovative week-long program of fiestas, intimate parties, talks and sunset soirées across numerous venues. Highlights include two performance by Róisín Murphy on Thursday 29th (a free open-air show – guestlist here – at Las Dalias and a live PA at Akasha), and a fun day-to-night intimate countryside party at the Beat Hotel Residence on Friday 30th with the Harts Group's El Pastor on food, and music that will go from poolside to disco (waitlist here). As a reminder, also on the dining front will be Barrafina at Hostal La Torre (26/27) accompanied by a fitting sunset soundtrack, and Cornerstone x Montesol (28) with a special tribute to Ibiza legend José Padilla on Montesol's rooftop. There's a lot of wellbeing – yoga and sound experiences – throughout the week too, so you should be able to keep things balanced. View the complete schedule here.

MORE INFO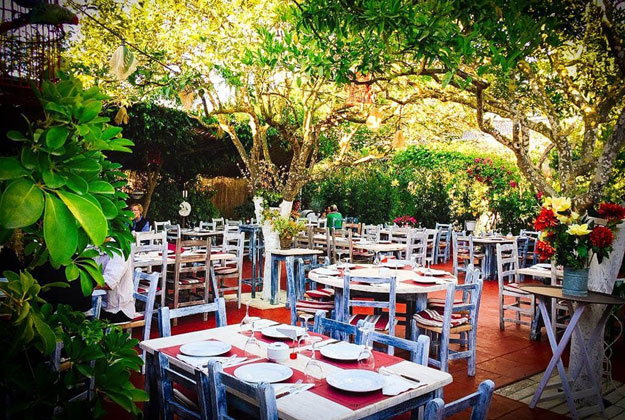 Balàfia
Go now

September is a great time for many reasons on the White Isle, but being able to get a table at popular insider haunts is definitely one of them. Camí de Balàfia, on restaurant row (aka Sant Joan de Labritja), is family run, open air, and focuses on wood fired meat (chops, entrecote, lamb, etc). They serve simple but delicious sides of tomatoes and potatoes, and the wine is always good. There are no veg options, but the veg served are good enough for a light dinner. Bring cash as they don't accept cards and definitely still make a reservation.

MORE INFO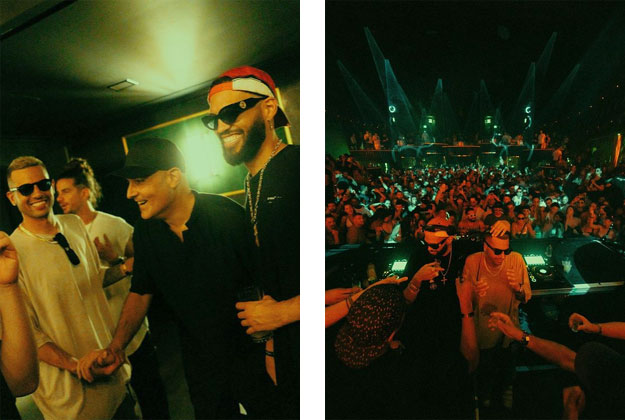 @themartinezbros
Closing Picks
All night long

If you're going to closings and want some inspiration on what parties to check out, this is where we'll be. Some are actual closings; some are just end of season. Tuesday 27 it's straight to Hï for what we think was the party of the summer, The Martinez Brothers' night, and then Wednesday it's over to Amnesia to see Daley (HS82) and Jamie Jones b2b at Paradise. Thursday it's to DC10 for the Solid Grooves closing party with Michael Bibi and special guests, and Friday, Saturday, Sunday, we're undecided. Saturday October 8th it's back to Hï for the club's closing (Damian Lazarus, Peggy Gou, The Martinez Brothers), and Monday October 10 it's DC10 for their closing with everyone (Benji B, Honey D, Maceo, Patrick Topping, Seth, etc etc etc).

*Note that closing dates vary from club to club so check Ibiza Spotlight for a full calendar.

MORE INFO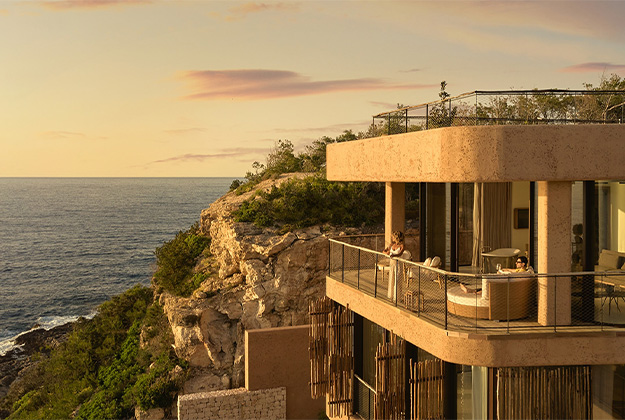 Six Senses Residences
Blow the budget

If you're travelling with friends or family and are looking to do it up in style, Six Senses Ibiza launched 21 multi-bedroom villas this summer, ranging from three to 10 bedrooms each. The villas feel separate – but with the perks of having all hotel services (room service, spa facilities), as well as a villa personal concierge. The jewel in the crown is the Cliffhanger, which, as the name says, literally hangs over Xarraca Bay, with a rooftop terrace for elegant sundowners.

MORE INFO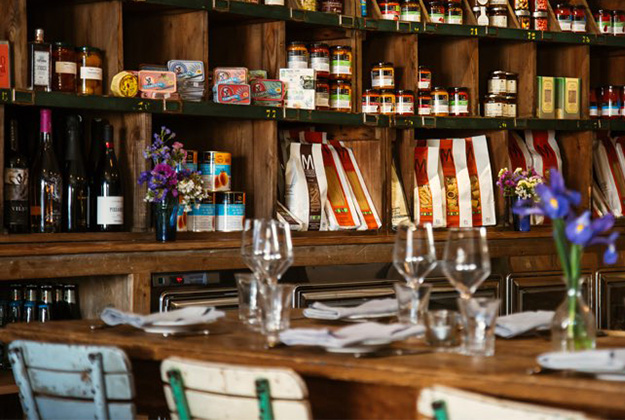 Bottego il Bucco
Takeaway

If you're thinking of doing a sunset picnic somewhere, this is a good one. NYC/ Santa Gertrudis' Bottega il Bucco are offering Italian picnics, delivered by Ibiza Runners. You can also get anything on the menu delivered to your villa, if you're looking to eat (restaurant cuisine) in.

MORE INFO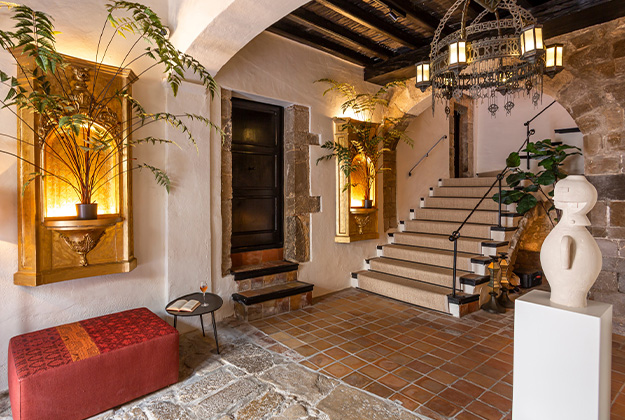 La Torre del Canónigo
Refurbed

We stayed here years ago, and the bones were good – the location! It's in the Dalt Vila walls. The view! It looks out over the marina – but it needed a gloss up, which it's now had. And we're hearing good things. Just remember, unless things have changed, cars can't get up here easily, so pack light.

MORE INFO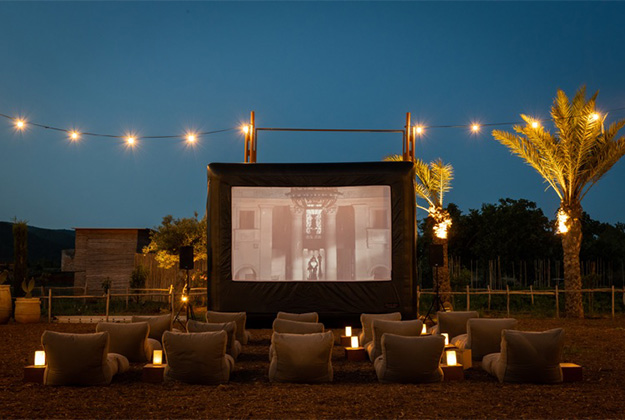 Atzaró
Thursday nights

Every Thursday in September and October, films are shown under the stars in Atzaró's vegetable garden. Tickets (€35) include bean bag chair seating, a drink, popcorn and, of course, the film.

BOOK NOW

(c) 2022 Urban Junkies. All rights reserved.

Reproductions of any portion of this website only with our express permission. Urban Junkies is a free weekly mailer. All listings and features are editorial: We do not receive any payment from venues, artists or promoters. Every effort has been made to ensure accuracy of information listed but we cannot accept responsibility for errors or omissions.

We have updated our terms and conditions link and privacy policy link to make it easier for you to understand what information we collect, how we use it and what rights are available to you to control your information. The privacy and security of your information are very important to us. If you have any questions or comments, please send us a message by info@urbanjunkies.com. Thanks as always for reading UJ.