Soulful and Versatile Saxophonist Buddy Terry, One of Newark's Jazz Elders, Has Died at 78
By Nate Chinen • 21 hours ago
Buddy Terry, a saxophonist who worked in a broad array of styles and situations — making his most enduring contribution in the realm of soul jazz, and on the ground in Newark, his hometown — died on Nov. 29 in Maplewood, N.J. He was 78.
His son Ornette Terry said the cause was a stroke, one of several he had suffered over the last decade.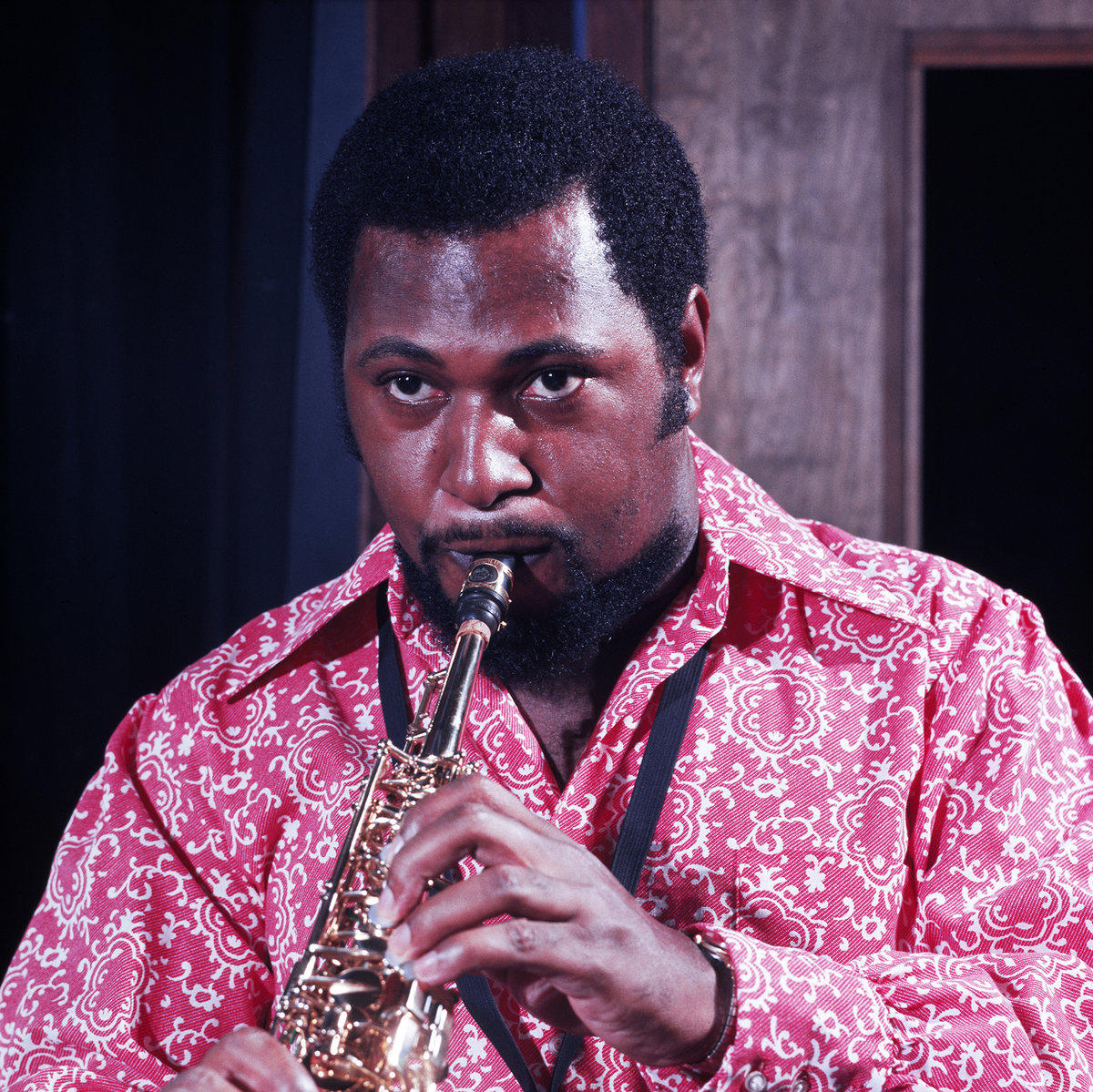 Doug Doyle / WBGO News remembers Buddy Terry, and speaks with his son Miles.

With a brawny but agile sound on tenor saxophone and a lighter, brighter tone on alto and soprano, Terry had the adaptable skillset of an in-demand sideman — which he was, working with Count Basie, Horace Silver and many others. He appears on the debut album by pianist Harold Mabern, recorded for Prestige Records in 1968. That same year, he served a stint with Ray Charles, inhabiting David "Fathead" Newman's illustrious tenor chair.

Terry made a small clutch of albums in the late 1960s and early '70s, first on Prestige and then on Mainstream. These albums, which have long been cult objects for a certain type of soul-jazz enthusiast, have now reentered circulation; two years ago, producer and filmmaker Judd Apatow revived the Mainstream label with two reissues, one of which was Terry's spirit-seeking 1971 album Awareness.

Elsewhere in Terry's slim discography, there are historic moments hiding in plain sight. Bass virtuoso Stanley Clarke reckons that Terry was the first to record one of his compositions — "Quiet Afternoon," on the 1972 album Pure Dynamite.

That album featured a monumental lineup, with all the parts doubled: Eddie Henderson and Woody Shaw on trumpets; Kenny Barron and Joanne Brackeen on piano and keyboards; Clarke and Buster Williams on bass; Airto Moreira and Mtumé on percussion; Billy Hart and Lenny White on drums. There are just three tracks, including a swirling, semiabstract Terry original called "Paranoia," perhaps in homage to his fellow Newark tenor man Wayne Shorter, whom he quotes in the melody (and who had recently made an album titled Schizophrenia).

The year after Pure Dynamite, Terry pivoted toward the sanctified power of the gospel church, and its connection with rhythm and blues, on an album titled Lean on Him. Featuring session heavyweights like Larry Willis on electric piano and Bernard Purdie on drums, it puts vocals out front — providing one of the earliest showcases on record for Dee Dee Bridgewater, on songs like "Climbing Higher Mountains." (The tenor solo on that song, which begins just after 1:15, is a fine illustration of Terry's righteous and rooted style.)

Edlin Terry was born in Newark on Jan. 30, 1941, to Edlin Terry, Sr., an entrepreneur, and the former Catherine Smith, a schoolteacher. He had an older sister, Kathryn Davis.

Buddy, as he was known from an early age, attended the Charlton Street School, where he began his musical studies on clarinet. At South Side High School (later renamed Malcolm X Shabazz High School), his classmates included organist Larry Young, trumpeter Woody Shaw and drummer Eddie Gladden — all of whom would play on his 1968 Prestige album Natural Soul.

A lifelong Newark native, Terry was celebrated as one of the Newark Jazz Elders, a confab of veteran musicians with deep roots in nightlife of Brick City. Like most members of the group, he honed his craft in local institutions like Sugar Hill, Hickory House, the Key Club and Teddy Powell's Lounge. The city was no less central to his social life; among his childhood sweethearts was singer and actress Melba Moore, who attended Newark Arts High.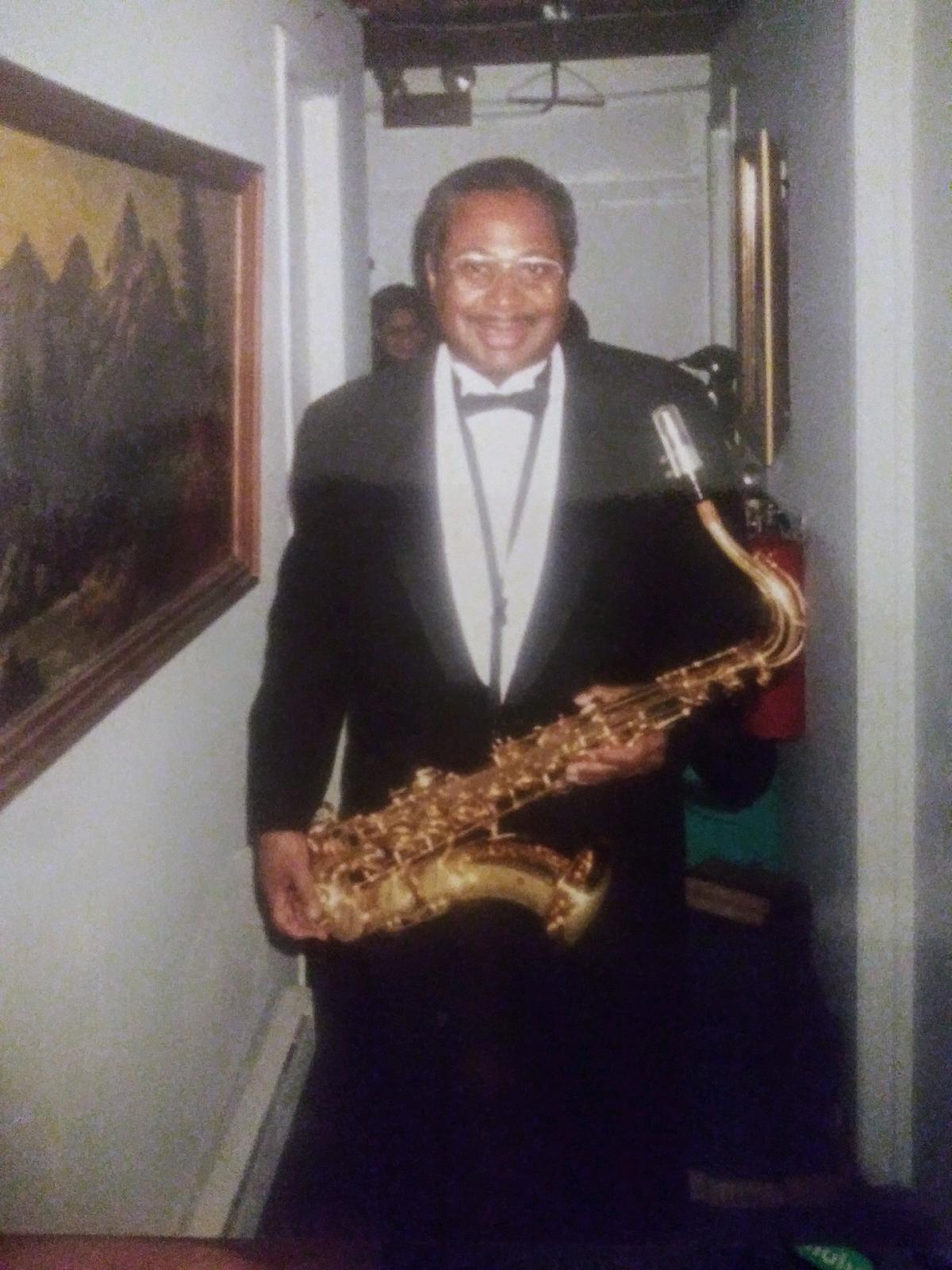 Terry married the former Georgiana Nellie Smallwood in 1959, and they had eight children. In addition to Ornette Arthur Terry, they include Wade Terry, D. Kareem Terry, Gregory Terry, Miles Terry and Kim Mary Terry. (Two of their sons, Edlin Terry III and Quincy Terry, are deceased; Georgiana died in 1981.) Surviving family also includes three daughters — Robin Barnes, Angel Racheal Bullock and Lavajah Terry — along with many grandchildren, great-grandchildren and great-great grandchildren.
While Terry never released another album after Lean on Him, he continued to work steadily. He played in the pit for the 1976 Broadway revue Bubbling Brown Sugar, and on a series of commercial radio and jingle sessions. He taught music and woodwinds at Essex County College, and formed an association with the Duke Ellington Alumni Band.
Through a wedding gig, he met Dave Post, co-owner of Maxwell's in Hoboken, N.J., and bassist and bandleader for a group called Swingadelic.
"He had a great attitude, he was there to play, and he was very generous with his music, and a very funny guy," remembers Post, who featured Terry in Swingadelic from 2000 to 2010. "Having a guy like that on the bandstand, who was a link to the Ray Charles Orchestra and the Basie band and Art Blakey and Horace Silver, really meant a lot."
With the passing of Terry, Newark loses another piece of its jazz history. (Another Newark Jazz Elder, his fellow saxophonist Connie Lester, died earlier this year at 88.) A funeral service at 10 a.m. on Saturday, at Wells Cathedral Church on Martin Luther King Jr. Boulevard in Newark, will be open to the public.